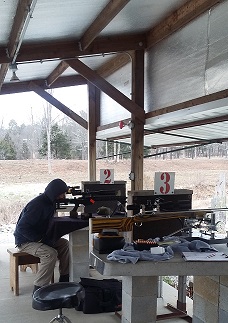 The Weather forecast Did Not Stop Big Piney's 600 F Class Match. The weather was better than predicted, it was chilly but good shooting conditions. We had a good turn out considering the weather.
Everyone shot some good scores today. We had a junior shooter Reese Boze 10 years old shot very well. There were two 399's shot, one of them was in Varmint Class and other was in F Open.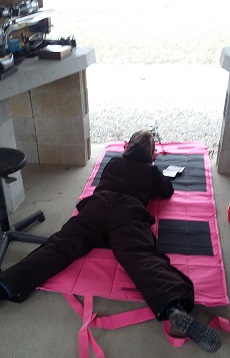 The Silver Mountain Electronic Targets are working real good for us, and everyone is enjoying the electronic targets.
We want to thank everyone that came out in the fowl weather today to support Big Piney Sportsman's Club at Houston Missouri and for your help. A enjoyable group of people to shoot with.
Thank you
Our next shoot will be April 8, 2017.We welcome everyone to come shoot with us