What an awesome match!
The weather was good and we had a great turnout. We had some more new shooters and if all the old and new shooters show up at once, I am running away from home!
No perfect 300 scores thi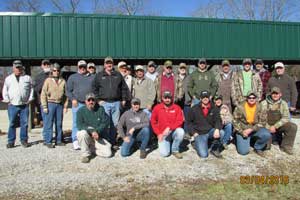 s time, but lots of great shooting. We liked 7 shooters having 2 complete relays. F-Class is really growing. We had another lady first time shooter and it looks like we may have several more.
A meal of Brats and beans was provided by Chef Andrew. Come join the fun on Sat. April 2, 2016. Check out the scores on Match Scores. Hope to see you then.