We would like to thank everyone for their patience. The weather was hot and the wind was blowing all different directions. The breeze made it comfortable to be out side but not so great for the guys shooting.
There was a good number of shooter this month, and a few out of state shooters. Each month we are seeing some new faces.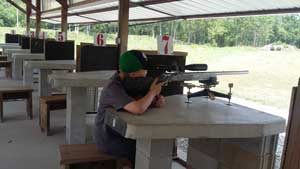 One of the new shooters was youth shooter Walker Jacobs. He shot very well. Hey guys you better look out for the youth shooters! They are getting tough to beat.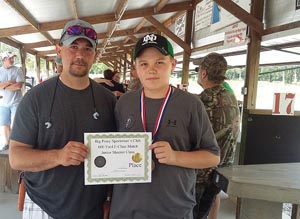 We welcome everyone to come shoot with us. See you at Big Piney's Aug, 12th match!
Winner's of July 15th F Class 600 yd match results
F-TR
Don Rabun ~ 143 – 1X – 149 – 7X = 292 – 8X….308
Tommy Todd~ 144 -3X – 145 – 2X = 289 – 5X…223
John Moody ~ 133 -1X – 143 – 1X = 276 – 2X…308
Varmint & Tactical
Jerry Payne ~ 142 – 2X – 146 – 8X = 288 – 6X … 6 BR
Randy Ogrzewalla ~ 141 – 1X – 144 – 3X = 285 – 4X… 6MM BR
Brian Bowling ~ 136 – 0X – 148 – 7X = 284 – 7X …TAC -40
F-Open
Dave Glick ~ 150 – 8X – 150 – 7X = 300 – 15X …….6 Dasher H
Brian Bowling ~ 149 – 9X – 150- 11X = 299 – 20X .. TAC- 40
Jim Kowske ~ 149 – 3X – 150 – 7X = 299 – 10X …..6 BRX
Junior Shooter
Walker Jacobs ~ 149 – 7X – 147 – 7X = 296 -14X …6.5 x 284
X Pot Winner ~ Brian Bowling 20 X'S